A Place to Escape and Create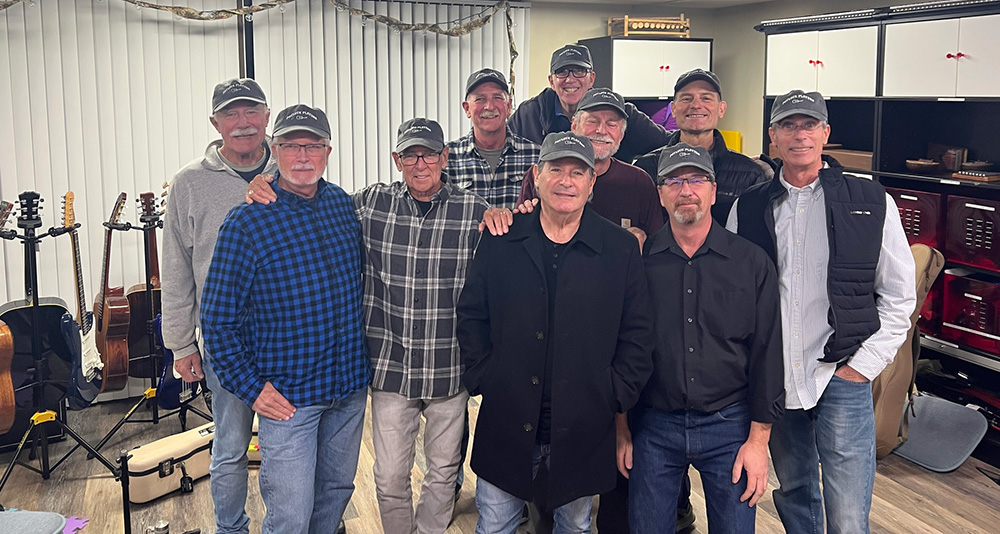 Potluck Players and our music teachers are honored to share space with Resounding Joy at 11300 Sorrento Valley Rd STE 104, San Diego, CA 92121 (Map)
What Is Potluck Players?
Acoustic guitar meetup for players of all abilities and experience. Come and meet friendly, like-minded people to talk, play and learn a few new things, beginners and pro's alike are most welcome. We leave our egos at the door -- it's the music that's the hero.
Playlist Archive
November
Marc "Twang" Intravaia, a professional musician since 1973, is a founding member and manager of the Eve Selis Band (established in 1991), and Carmel Valley guitar teacher for a decade. His clientele ranges from beginners to professional musicians of all ages. Marc has won numerous San Diego Music Awards with bandmate Eve Selis and has performed with Kenny Loggins, Kim Carnes, America, Suzy Bogguss, BJ. Thomas, and many others.